August 23, 2013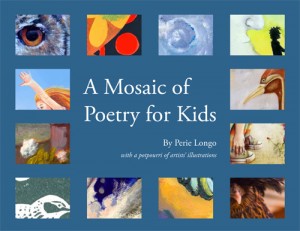 Melissa C. Marsted, the founder and president of Lucky Penny Press, says she reached out to Longo because she wanted to expand her collection of titles for children ages three to ten to include poetry.
"I'm fortunate to know so many amazing artists and storytellers," she says, "which is why I created Lucky Penny Press—to nurture the creative spirit. Art enriches our lives and when children are exposed to it early, it ignites their own creative fires."
The two women found their collaboration artistically satisfying—and great fun.
"I was delighted when Melissa invited me to pull together some of the poems I'd written for children for a Lucky Penny Press eBook," Longo says. "I selected poems that lent themselves to art, and Melissa also sent artists' work for me to address in poetry."
The results are magical.